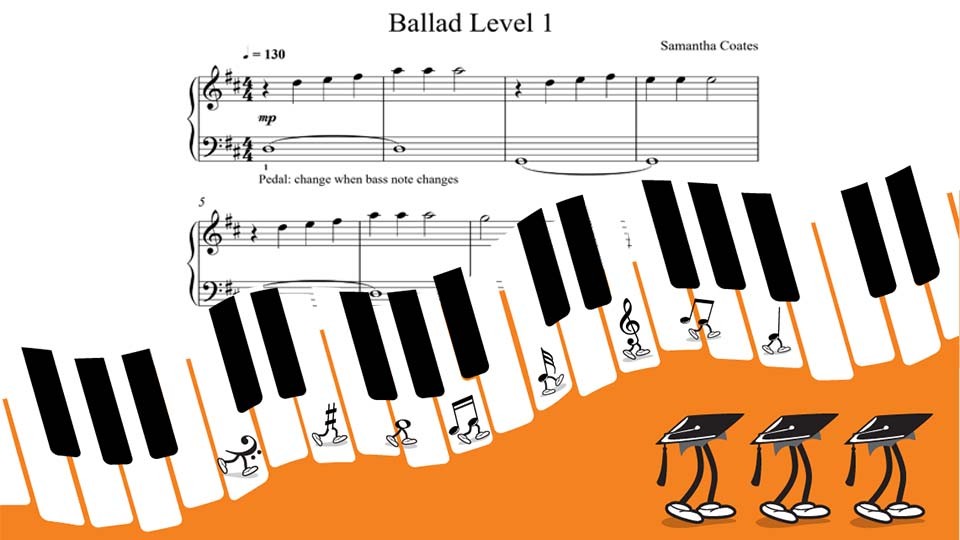 Hi everyone,
This week's new rote piece is Ballad. It is a flowy piece in pop-ballad style, with a descending bass line and use of pedal (if students can reach it!).
Ballad is in the 3-hat category, making it a mid-elementary piece (approximately 12-18 months of learning) for beginners, but a quick-study or sight-reading exercise for older students. It's in the key of D major and has a moderate tempo. All the main teaching points are outlined in the teacher guide and the videos.
I have found that Ballad tends to appeal to slightly older beginners, teenagers, and adult students. Check it out here and see what you think!
Enjoy your week!
Samantha